Memories of Hester
by Arsène van Nierop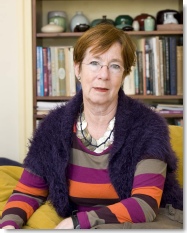 In the emptiness after the funeral you throw yourself into memories, they are all that is left.
Hester: impulsive, open, kind, emphatic, sensitive, warm and with a strong feeling of justice. Highly strung, active, a doubter but enterprising, a messy and chaotic person. Am I describing her sufficiently? How could I describe her more accurately?
She was my child, my firstborn and therefore special. Hester was lovely, but what parent doesn't find their child lovely?
She got on well with us, her parents; we had a very warm and lively bond. Together we would go to the market or sew clothes and sometimes her sister would join us.
Hester was a thinker but she liked to talk too. She was impulsive, creative and involved with the lives of her younger siblings. She knew what they were doing or what bothered them and responded easily to their needs.
She was never afraid to ask us for help: "Mum can you help me to prepare for my exams, or can you check if the story I wrote hangs together?".
And there we are, at her graduation watching her tell us about The Petrified Gardens she designed for her final project. It was a building in the Easter Docks in Amsterdam. She intended it to be a place of rest, of coming together, for the people who work in the area to enjoy their lunch break. Situated at the quayside, her design has four floors, with spaces for fountains and cascades, seats in secluded spaces where people can sit and talk. The construction of the building was very complicated but it was successful.
Hester starts to present the design but after a few sentences she loses the thread of her story. Everyone silently urges her: come on Hes, you can do it… I am dying a thousand deaths… and then Hester presses her thumbs and index fingers together, collects herself and starts afresh. She tells her story brilliantly, everyone is delighted, and applauds. Her mentor asks one or two difficult questions but then it's over, she has passed the test. We are so proud of her.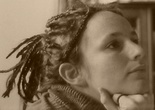 Small but courageous, she has always been like that. She was still at primary school when she came home from the swimming pool and told me that a boy in her class, a real bully, had been provoking her best friend Maria. He had stood beside the pool, tormenting them and she had decided enough was enough and pushed him fully clothed into the water. Tiny Hester, the smallest girl in her class.
Another time she and Maria were walking on the street and they encountered a group of adolescent boys, a few years older than they were. The boys began pestering and teasing them, pulling her hair, both girls got fed up and shouted at them to stop but they were ignored until Hester, furious, slapped the leader's face.
They were flabbergasted.
Hester was not always so lucky, sometimes the boys hit back! Of course over time she learned from her recklessness.
Naturally she did things which I never knew about. I only had to remember my own childhood. But Hester was growing into a courageous and kind person.